Arizona East Central Regional Service Centers
The East Central Regional Service Center was formed by the elected County School Superintendents as part of a statewide movement toward a shared services model.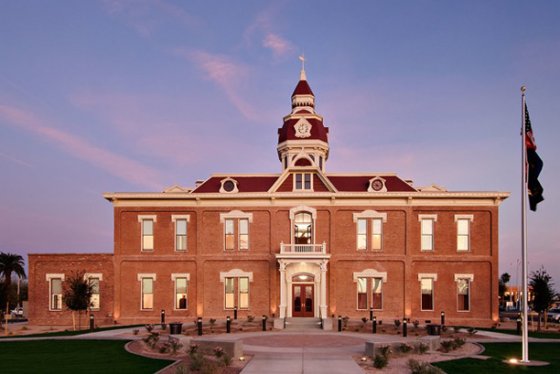 Arizona East Central Regional Service Centers
This organization has recognized the need for a robust resource to provide professional development opportunities to educators in Southern Arizona schools. Often smaller schools and school districts do not have the resources to hire quality professional developers and so suffer from an inability to secure much needed information, skills and leadership. The SAREC organization has been formed to help meet this need.
The East Central Region combines Pinal, Gila, Graham and Greenlee counties to mutually provide services to Local Education Service Agencies throughout the region. Arizona is divided into five (5) Regional Service Centers, specifically to create a voluntary approach to implementing strategic statewide initiatives. Each region received a significant grant from Governor Jan Brewer to host County Symposiums which discussed AZ Ready, state educational mandates, encouraged participation in designing the process and procedures to be used, and identifying the most critical topics that each county should address.
ECRSC Counties
The Pinal County School Office Education Service Agency provides service and support for student success. We support educators through a collaboration of services, resources and funding to improve teaching and learning.
---
The Gila County School Superintendent's responsilbilities include fiscal services for school districts; overseeing special school elections; appointing board members to vacancies on public school and community college governing boards; serving as superintendent of county accommodation schools; and establishing and administering service programs as requested by school districts.
---
The Graham County School Superintendent is committed to to leadership and support of Education Service Agencies.
---
The goal of the Greenlee County School Superintendent is to provide the tools necessary for great schools to be successful. The office works with the local school districts in processing payrolls and expenses, provides professional development opportunities to school teachers in the county and is responsible for the Greenlee Accommodation School for students with Special Needs.
More Info