Southern Arizona Regional Education Center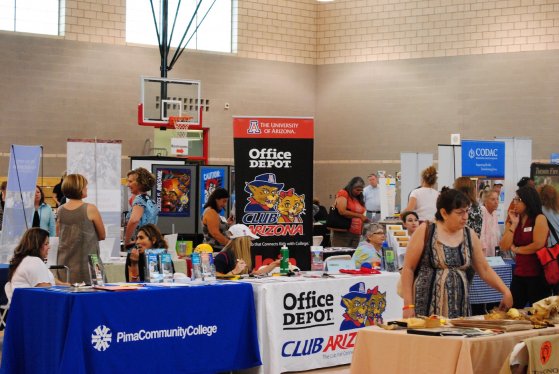 Expert Resources
Common Core Standards
Contacts: Denise Ryan- Math, Janet Annett - ELA
Foundations & Frameworks
Foudations and Frameworks exists to support the efficacy of educators in their work with students and as professionls in the field of K-12 education through effective professional development and coaching. Specific areas of focus incluse: Mazano Instructional Strategies, Common Core Standards, curriculum development, classroom management and support for beginning teachers.
Contact: Denise Ryan, Program Coordinator
Systems Thinking in Schools
On-going training and coaching in the effective application of systems thinking concepts, habits, and tools in classroom instruction and school improvement. "Systems thinking is a vantage point from which you see a whole, a web of relationships, rather than focusing only on the details of any particular piece. Events are seen in the larger context of a pattern that is unfolding over time." - isee Systems
Contacts: Tracy Benson - Director, Anne LaVigne - Program Coordinator, Sheri Marlin - Program Coordinator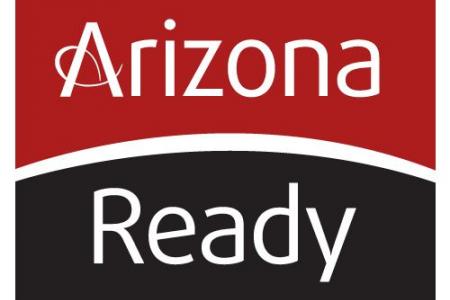 Governor's Arizona Ready
Arizona Ready is a partnership dedicated to bringing about a future where all Arizona students are prepared to succeed in college and careers and lead this state in the next 100 years and beyond.
More Info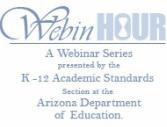 WebinHours - Supporting Arizona's Common Core Implementation
Join the K – 12 Academic Standard group for the first in a series of free "WebinHour" training to introduce you to a variety of topics. The WebinHours will support the implementation of Arizona's Common Core Standards. Arizona Department of Education staff will be conducting the webinars. All you need is a computer with internet access to participate in the WebinHour.
More Info